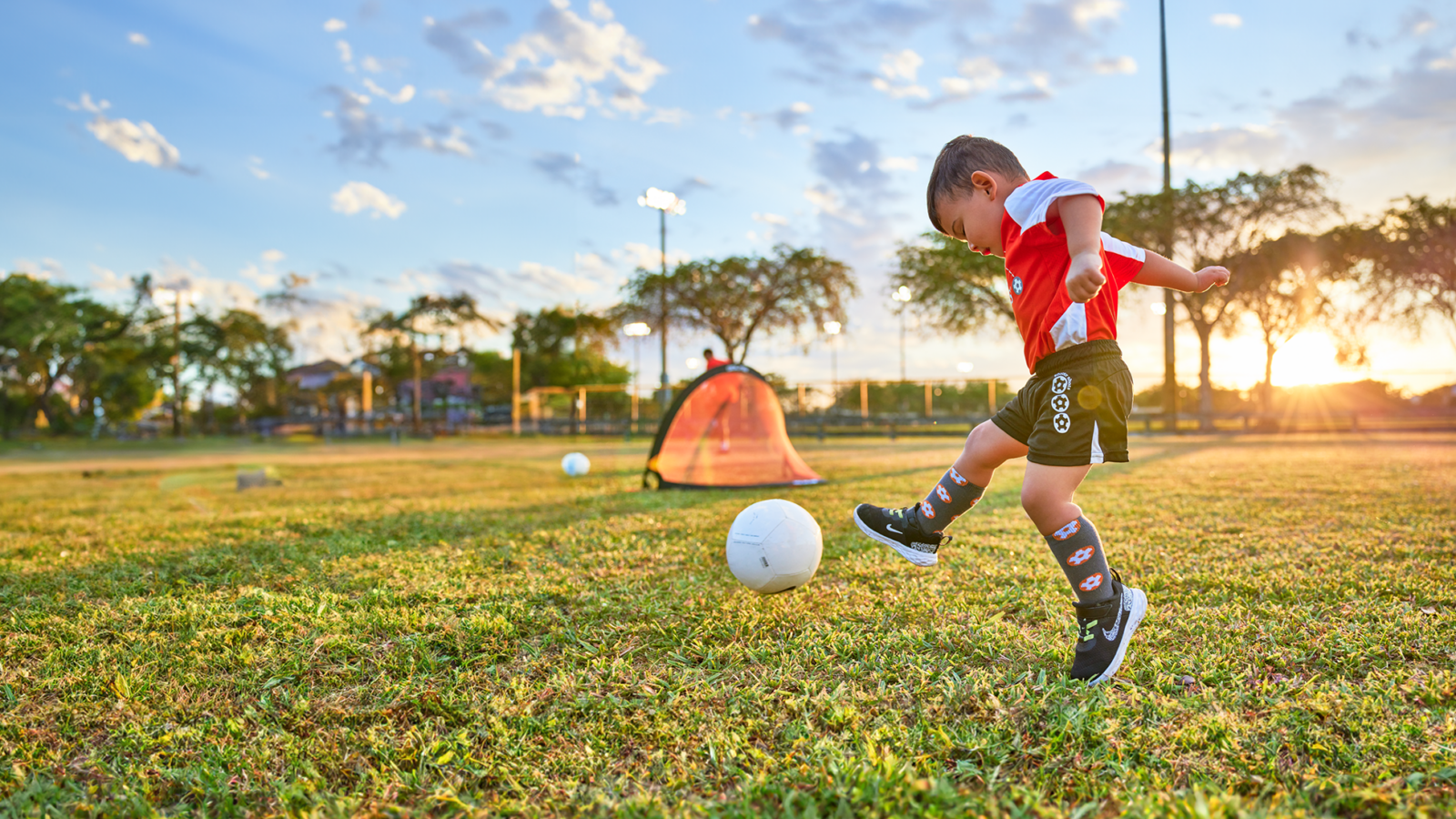 Let's play!
Soccer Shots is the most trusted and engaging children's soccer program for ages 2 to 8. Join the best coaches in the business on Soccer Island for age-appropriate soccer skills, character-building, and FUN!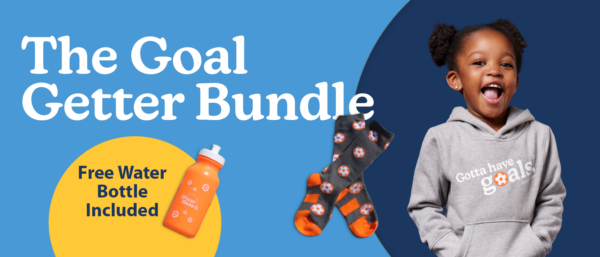 It's time to get gifting!
Gift your soccer star a little added confidence on or off the field with our Goal Getter Bundle.
Programs for every age
Whether your child is just starting off on their soccer journey or is looking for a challenge, Soccer Shots offers programs for kids 2 to 8 years old with a focus on making a positive introduction to sports and activity while also making a lasting impact on kids and their families. It's the reason why we are the #1 soccer program for kids in the United States and Canada.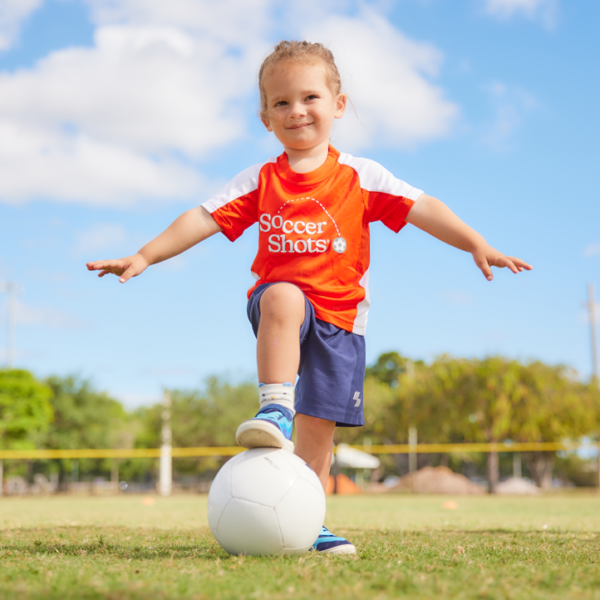 MINI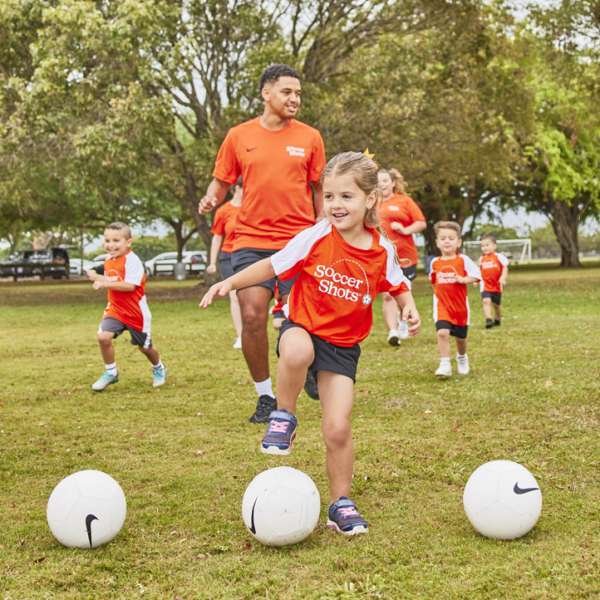 CLASSIC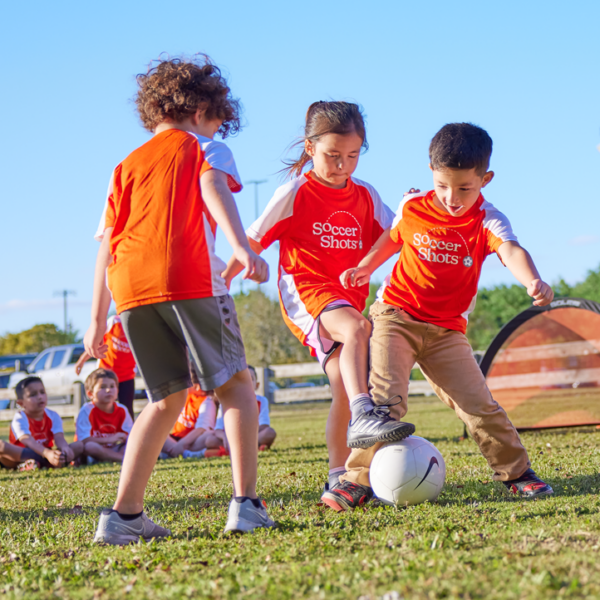 PREMIER
This high-energy program introduces children to fundamental soccer principles such as using your feet, dribbling, and the basic rules of the game. Through songs, fun games, and positive reinforcement, children will begin to experience the joy of playing soccer and being active.
Using creative and imaginative games, Soccer Shots sessions focus on basic soccer skills like dribbling, passing, and shooting. We also highlight a positive character trait each session such as respect, teamwork, and appreciation to help build a well-rounded athlete and child.
This advanced program is ideal for school-aged children. We utilize a curriculum specifically designed for this age group that builds on skills and introduces competitive play. Each session provides an opportunity for children to be challenged through fun games and team competitions.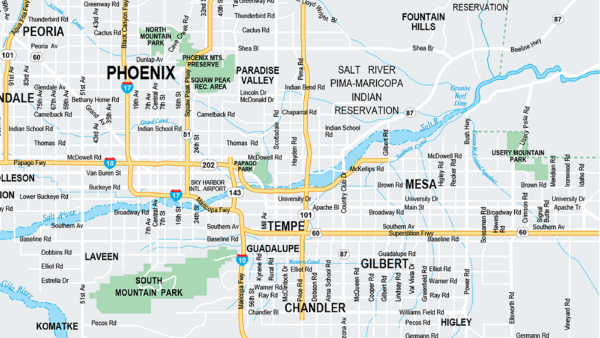 Find a Soccer Shots near you!
Soccer Shots is offered in over 43 states and two provinces across the U.S. and Canada. Enter your zip code below to find a soccer class near you.
Glad we found Soccer Shots!

"Watching my daughter grow, starting in Mini and moving into Classic, has been a blast. She went from holding my hand to walking across Soccer Island to running away from me as soon as she saw her coach. She's learning soccer skills, taking turns, independence, how to cheer for others, and so much more. I'm so glad we found Soccer Shots!"
Absolutely loved the program

"Our instructor was great. We have signed up for the summer season and can't wait to start."
Amazing coaches

"Amazing coaches and program. I have seen so much growth in my daughter over the months she has been with Soccer Shots!"
Appreciative of Soccer Shots

"After having done a different program, we were so appreciative of how organized Soccer Shots was. They did an amazing job of keeping the kids engaged in what was happening."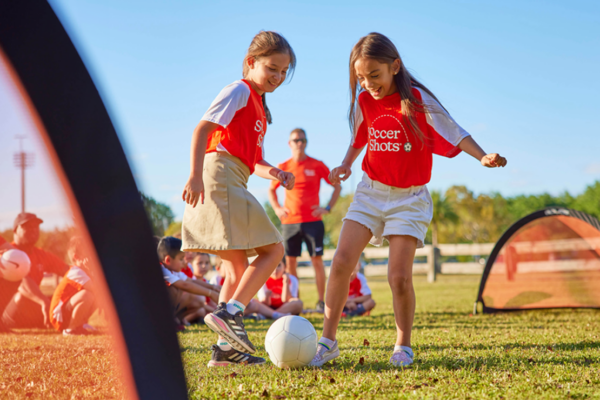 Want Soccer Shots at your school?
Are you looking for an enrichment program for your school? Soccer Shots partners with local childcare centers, preschools, elementary schools, and many more organizations to bring the game of soccer to more children across North America.
News from Soccer Island straight to your inbox